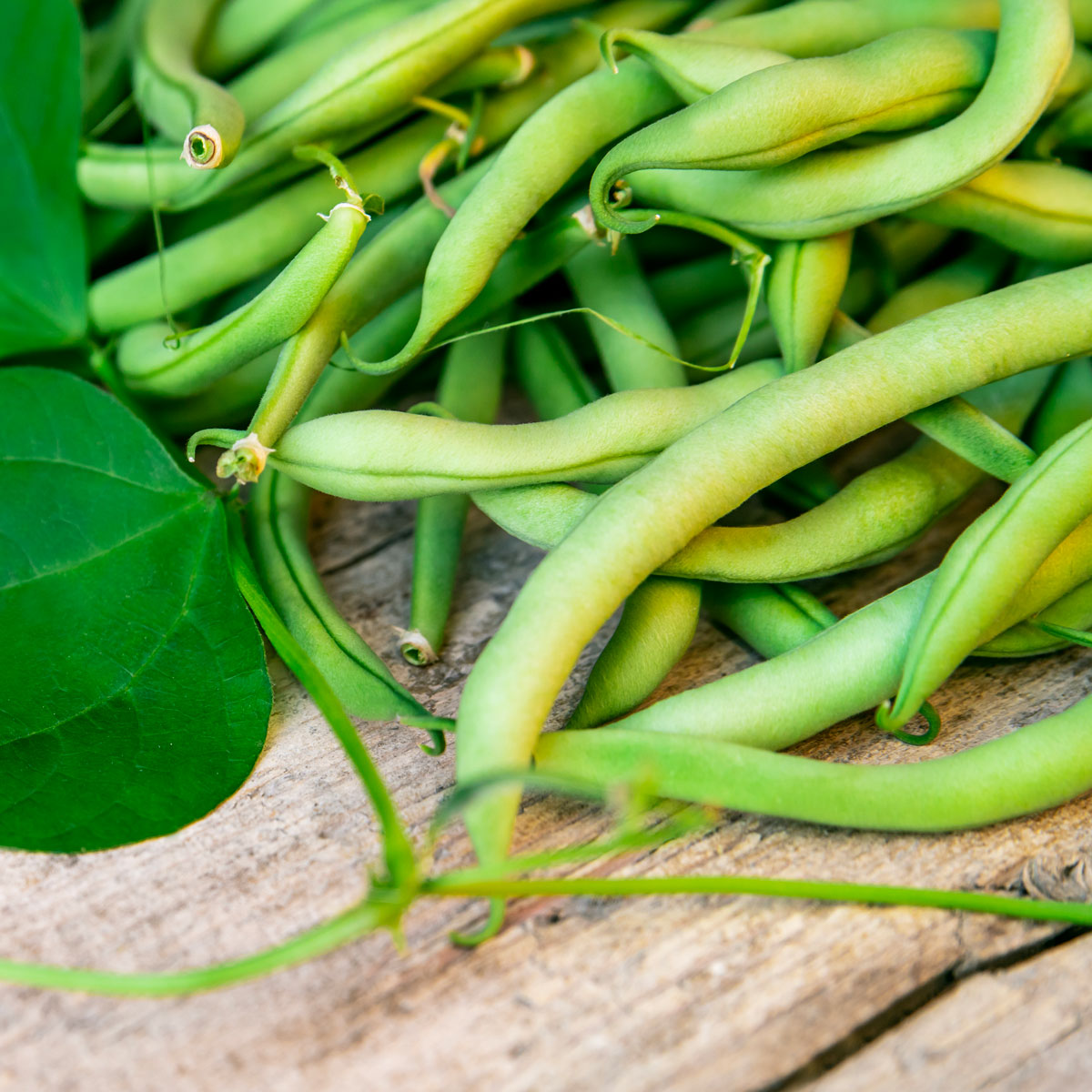 Green beans
Beans from Integrated and Organic Production
Green beans are "eating" beans of which the unripe pod is consumed after cooking. There are several types:

Boby: from the pod tends to be cylindrical in shape, long, deep green.
Cornet: from the pod of cylindrical section but curved, can be either green or yellow.
Flat: from the pod with a flat shape. The "Marvel of Venice" bean and the "Marconi" green bean belong to this type.
Green beans are very low in calories and are a source of the fiber needed to ensure intestinal transit. Perfect for diets, they can also be a flavorful ingredient in tasty dishes.